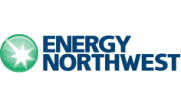 You can connect to your desktop and applications by using the VMware Horizon Client or through the browser.
Please select the Horizon HTML Access link below to logon. You may also setup the full Horizon client by following the instructions in the Remote Access User Guide.
Install VMware Horizon Client
Launch Native Client
Chrome Native Client
Arc++ Client
Unauthorized access is strictly prohibited. Energy Northwest does not authorize nonexempt employees to perform "off the clock" hours of work through such means as accessing any Energy Northwest electronic applications from home. GBP-HR-19, Section 3.3 states, "nonexempt employees obtain approval before working overtime hours". The company does not expect, nor does it approve of, casual overtime and/or "off the clock" hours of work by nonexempt employees through such practices as accessing email or PeopleSoft Self Service from home. Non-work activities such as printing bi-weekly electronic pay advices and participating in on-line Benefits enrollment are permitted.